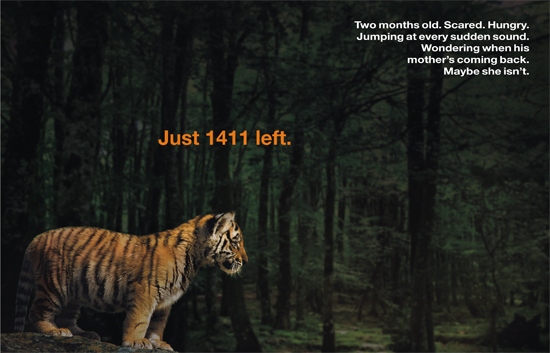 Our national animal is fighting for its life.
From around 40,000 at the turn of the last century, there are just 1411 tigers left in India.
If we don't act now, we could lose this part of our heritage forever.
Aren't tigers the majestic, powerful, gracious and brave and bold creatures? They are the "symbol of power", perhaps that is the reason why killing a tiger was considered royal sport.
Links: http://projecttiger.nic.in/ (Project Tiger, Govt. Of India)
http://www.saveourtigers.com/index.php (Save Our Tigers)
For more information refer to : http://www.saveourtigers.com/WhatCanDo.php